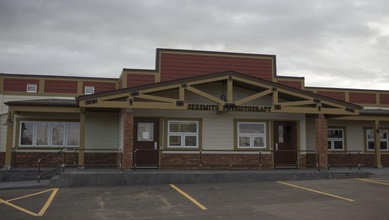 The focus on clear and respectful communication at Sexsmith Physiotherapy, providing physical therapy in Sexsmith, Grande Prairie and area, is reflected from the moment you enter our office for your first appointment. We are dedicated to ensuring your care and comfort are priorities as we work to help you heal and return to your normal level of activity.
After collecting your health history, we conduct a thorough examination of you and discuss our diagnosis. We create a customized plan to reflect the best way we can treat your injury or condition. The initial assessment is typically longer than a regular treatment session – about 40 minutes.
There is a registration and consent form to be filled out prior to the assessment. Please arrive 15 minutes prior to your first appointment.
You can expect to receive your first treatment during your first visit, so be sure to wear comfortable, loose-fitting clothing. If you normally wear corrective lenses or hearing aids, please ensure they are in place for your visit, since maintaining clear communication with your physiotherapist is essential. If you do not bring shorts and a tank top, clothing will be provided.
Please bring with you a list of any prescribed or over-the-counter medications you take regularly. If you have a referral note or any other forms or material from your doctor, please bring them as well.